Traditional Chinese Medicine use acupressure to relieve pain, reduce swelling and to correct the functions of specific body areas and organs. Acupressure like massage can be used to relieve pain, loosen tight muscles and reduce stress.Like massage, acupressure needs a large area of stimulation to achieve this relaxation. The acupressure shakti mat design idea from Chinese traditional needle acupuncture theory, It is a large area of stimulation massage mat, helps to improve back pain, shoulder pain, back muscle tension relaxation,and improved sleep problems. The massage mat is made from recyclable TPE material, with 2pcs mould massage mat.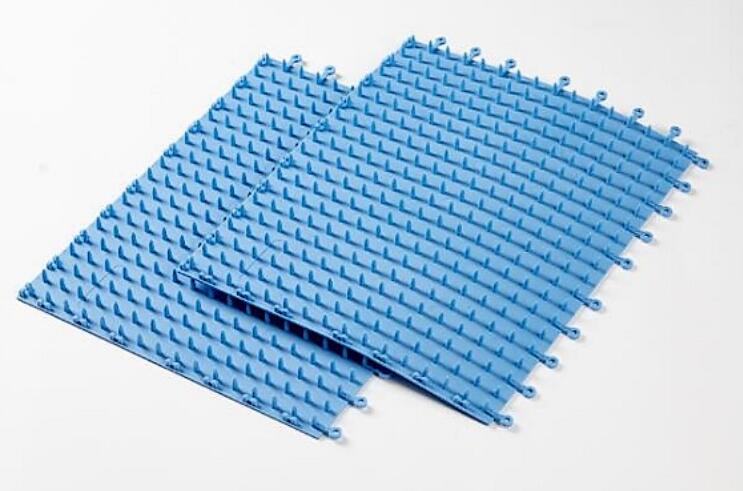 .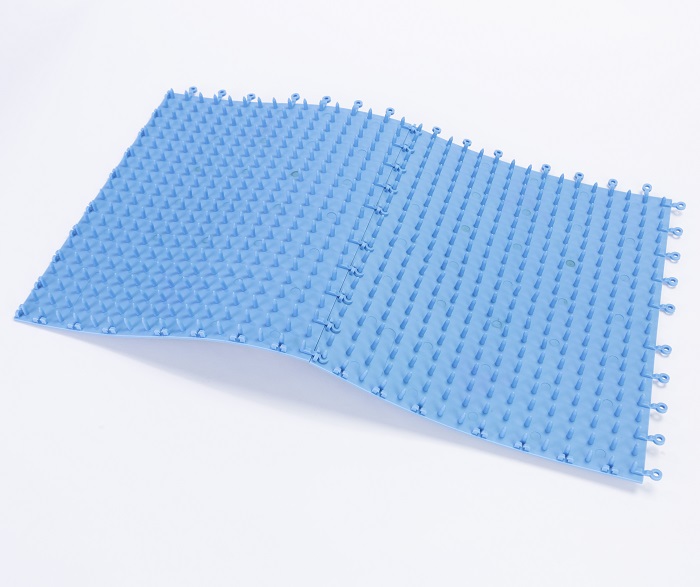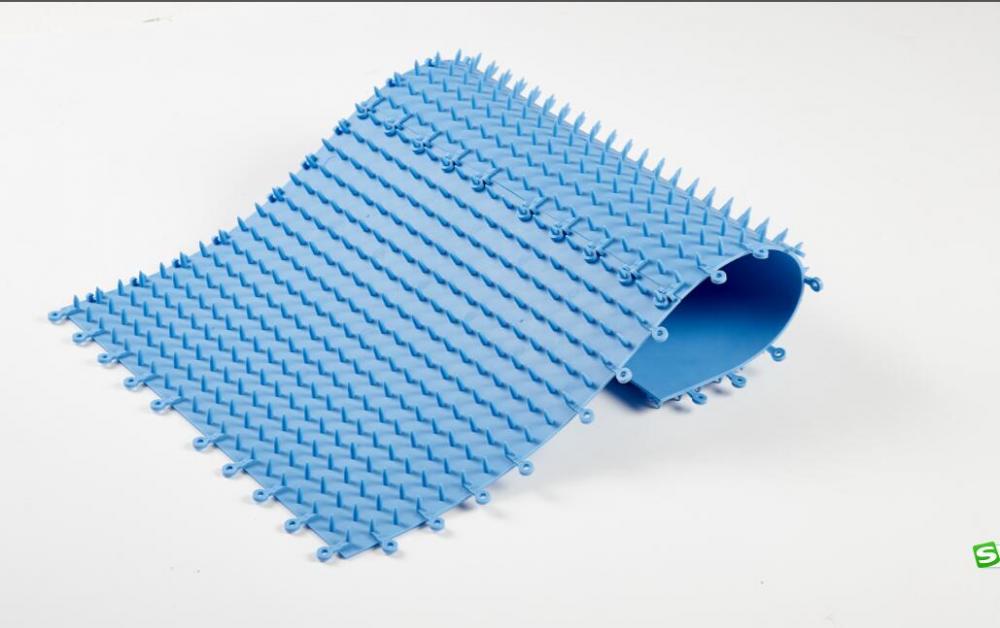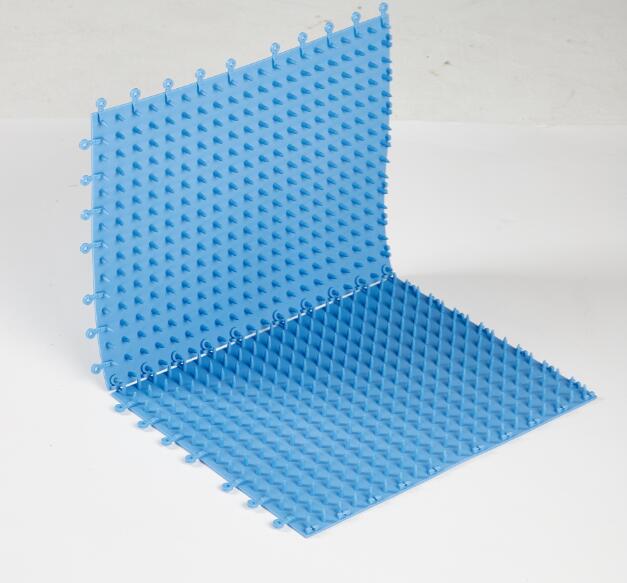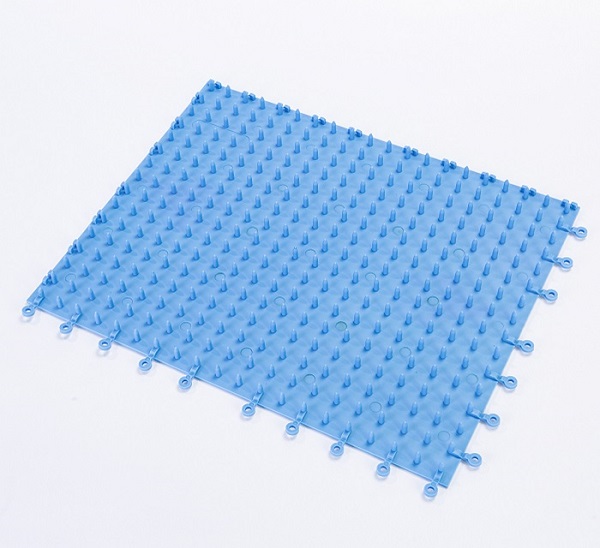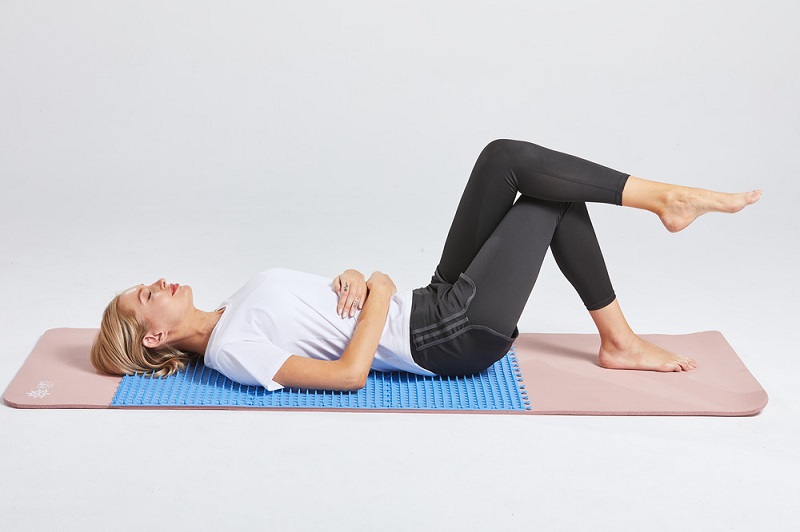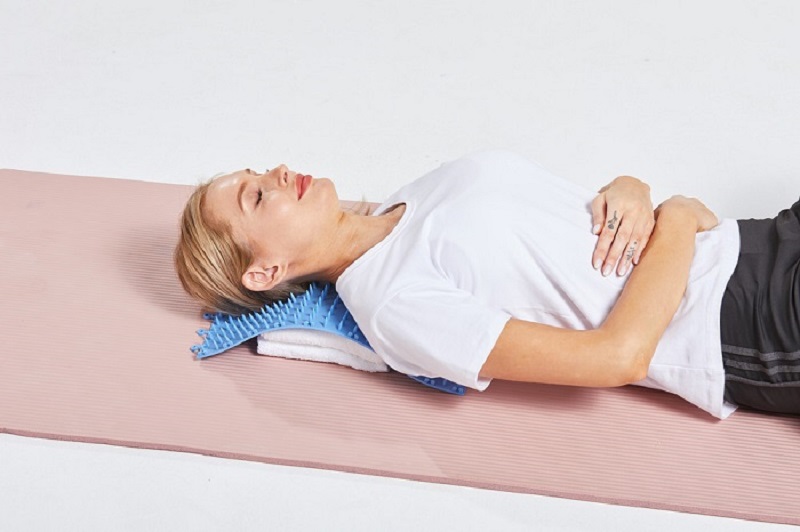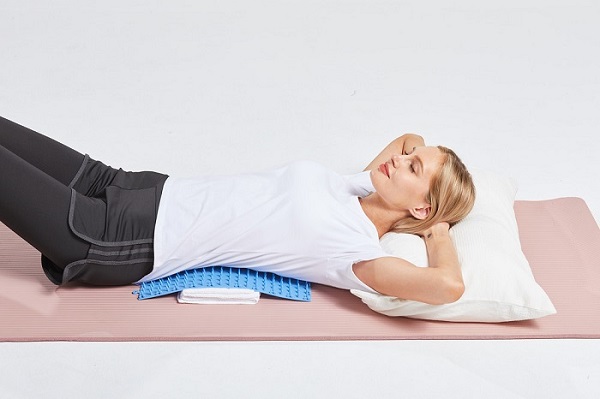 The Swedish acupressure mat benefits and feature:
A proven solution to back pain

Relieves pain and tension

Increases blood circulation,activates the "energy"flow

Alleviates stress,muscle soreness and sleep problems

Easy to use design for home treatment

Hygienic design can be washed or disinfected

Made from recyclable material TPE material

Size: 40 x 60 cm.

Nail height: 1.5cm

Color: blue or customized color
How to use the Swedish spike acupressure mat
It is a simple acupuncture tool, but effective. The Swedish Spike acupressure mat can be used by people of all ages and weight. The products can be used with a thin t-shirt / a thin fabric in between the mat and your skin, or directly against bare skin. Try for yourself and find what suits best for you, this could also vary from time to time. There is no self-purpose to use The Spike Mat directly against bare skin, but if you do not think that sufficient effect is achieved with clothing, it can safely be used against bare skin. The Swedish Spike acupressure mat is made of a medical-technical plastic that does not cause allergies. To achieve the best effect we recommend using the Swedish Spike acupressure mat for a minimum of 20 minutes, every day, or whenever you might need it. There is no harm in using the Spike acupressure mat for longer than 20 minutes or to fall asleep on it.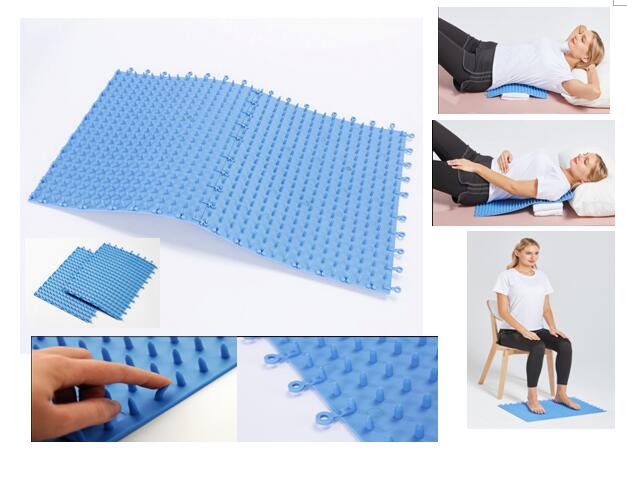 Storage
Always store spike mat products with the spikes turned downwards or against a wall. Keep out of reach of small children.

Cleaning
The Swedish Spike Mat can easily be cleaned, just rinse in the shower with warm or hot water. Detergent, soap or alcohol can be used