KCL screw water chiller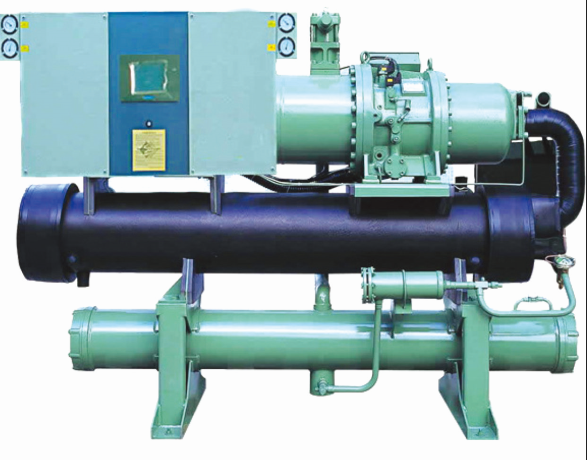 Field of Application
widely use for cooling in chemical,plastic,elctroplating,pharmaceutical,food additives and Other production lines as well as the production process where chiller water is needed.
in electroplating industry:because many acid and alkali in electroplating industry need to be cooled,and the corrosion is very large,the general service life is not long,so the demand for screw type cold water chiller is very large.
plastic industry:the injection molding units need refrigeration water to cool down during the working process.
PRODUCT FEATURES
1.HIGH EFFICIENCY AND ENVIRONMENTAL PROTECTION
Achieve energy efficency grade of energy saving products in China.
meet energy efficiency requirements for ASHRAE satandard 90.1.
can be applied to the LEED authentication project.
using HFC134a environmental cold medium.
2.EASY TO INSTALL
The compact structure can through a single door with standard width.
single point and double ponit power connection options are available for wiring of existing elctrical appliance.
simple operation and powerful function.
CH530 controller uses a liquid crystal touch screen.
privide hundreds of diagnostic and operational information.
adaptive control and water temperature control of condenser.
3.ENERGY SAVING APPLICATION
Hot water with condenser outlet temperature up to 60C° can be adapted to heat recovery and water ground /source heat pumps.
low temperature effluent minimum to -12C° is applied to industrial cooling and ice storage.
primary pump variable flow,large temperature difference and small flow.
4.STABLE AND RELIABLE
Design of double compressor and function of mutual standby machine.
double circuit design,low failure probability.
Twin screw compressor,less operating parts
the rotor is connected with motor directly,and the speed is low.
refreigerant suction cooling motor.
OPTIONAL ITEM
1.UNIT OPTIONS
Double safety valve
Compressor soundproof cober,suction and exhaust pipe soundproof cover
two-way cooling regulation valve
2.START OPTIONS
Direct starter
circuit breaker
short circuit switch without fuse.
double ponit power connection
under voltage/overvotage voltage protection
3.CONTROL OPTIONS
cooling water reset-outdoor temperature
stability control of out of cooling water
condenser pressure output of regrigerant
temerature setting of double external frozen water.
power meter recording energy consumption of compressor.
CONTROL
CH530 chiller controller
it has many control functions such as fault diagnosis,energy management,anti freezing monitoring,operation mode and so on to ensure the effeicent operation of the unit.
KCL screw type water chiller Specification table